Liquid Bridge Plug

Liquid Bridge Plug® is a non-shrinking exothermic reaction resin designed to provide the best, impermeable seal for micro leaks of gas through and around cement plugs and packers. It has been successfully used to shut off gas for abandonment; to seal leaking packers; for water shut off and to plug and abandon hurricane-damaged wells by lightening the weight of the resin with the application of carbo ceramic beads, allowing the resin to float. Its viscosities can be altered for sealing control lines with small ID.
Benefits:
Formulated for temperatures ranging from 55.4o F to 300.2o F
Easily drilled
Very high compressive strengths — greater than 4x that of advanced cement slurries
Ultra-high shear bond strengths > 13.79 MPa ≈ 2000 psi
Exothermic
Not water or oil soluble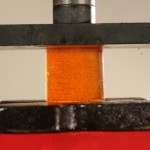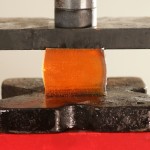 Liquid Bridge Plug® will reform and not fracture like other downhole sealants on the market.
Liquid Bridge Plug Vermilion
The Operator wanted to seal a leaking packer in an offshore production well without the use of a rig, due to availability and pricing. Engineering wanted a fluid that would fall through seawater in the vertical 7 X 3 ½"annulus. The fluid required an extended set time, so it would maintain its properties and form an effective seal.
Continue Reading...
---